The member of our archery club Árpád Banda, has got a honorific and also a cocked, laudative letter from the Vice-president of the Hungarian Parliament, Dr. István Ujhelyi.
Letter is published here with the permission of the addressee.
The text of the letter:
"Dear Árpád,
It is a high honor for me to express my appreciation in the occasion of the "Athlete of Szeged City" remuneration for You.

Hereby I congratulate for Your successes, for Your present accolade, I wish further successes and health.

An enthusiastic sports-minded,

Dr. István Ujhelyi"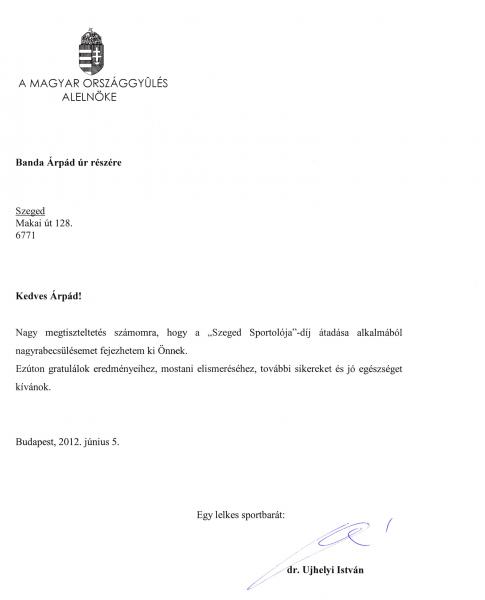 Valid:
2012. June 20.

to

2012. December 31.